GEZE China: New sales headquarters in Shanghai officially opened
On 6 June 2019, GEZE China opened its new, centrally located sales headquarters in Shanghai. The new site in Xujiahui, in the heart of Shanghai, offers our China team an open and communicative environment in which to further develop the Chinese market, and advise and support customers throughout the entire lifecycle of buildings. The central, conveniently situated building, which opened only two years ago, is part of a giant technology and research park - an inspirational environment for our innovative products and services.
Central, inspiration and agile - the new GEZE China headquarters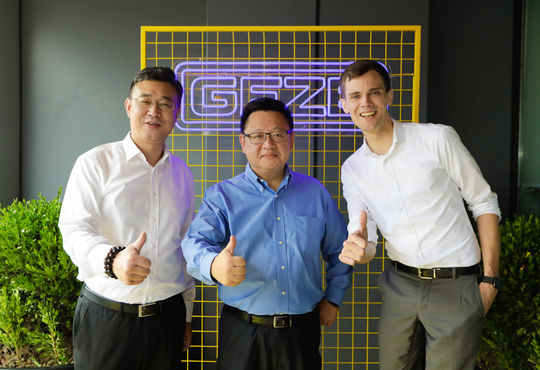 © Tang Wei / GEZE GmbH
The new office is GEZE China's headquarters for sales and marketing and offers plenty of space for management, sales, pre-sales, marketing, product management, customer support, sales activities, and technical and administrative support. Partners and friends of our company can discover the entire GEZE portfolio with the latest trends at the new premises.
The opening ceremony combines innovation, tradition and the future
Distributors, regional sales managers and all Shanghai employees were invited to the grand opening ceremony on 6 June 2019. The guests were all in agreement; they love the design of the new office and showroom, which is 'very clear and international'. Another bonus: visiting the new site is now much more comfortable for them and their customers.
Culinary highlights were the home-made Chinese Zongzi rice dumplings, which are traditionally handed out at the great Duanwu Dragon Boat Festival, along with sweet cupcakes with the GEZE logo. A visual highlight of the ceremony was the many special gifts of flowers which we received from our sales partners.
With the relocation of the sales headquarters into the heart of Shanghai, GEZE is investing further in the Asia region and implementing buildings worth living in.
Herbert Yuen, Managing Director GEZE China
Great opening ceremony in Shanghai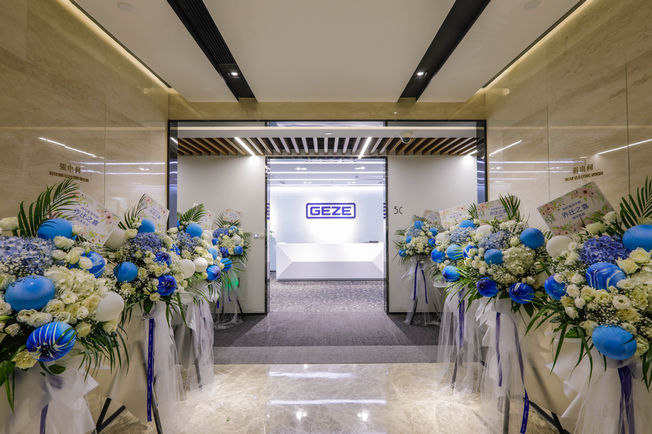 The entrance area of ​​the new distribution center of GEZE China. © Tang Wei / GEZE GmbH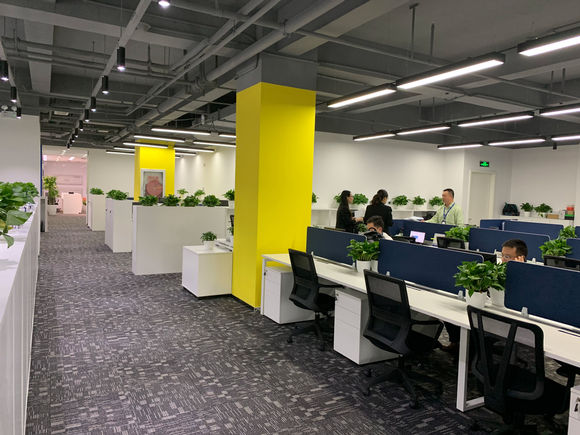 Modern and open design in our internatioanl bureau. © GEZE GmbH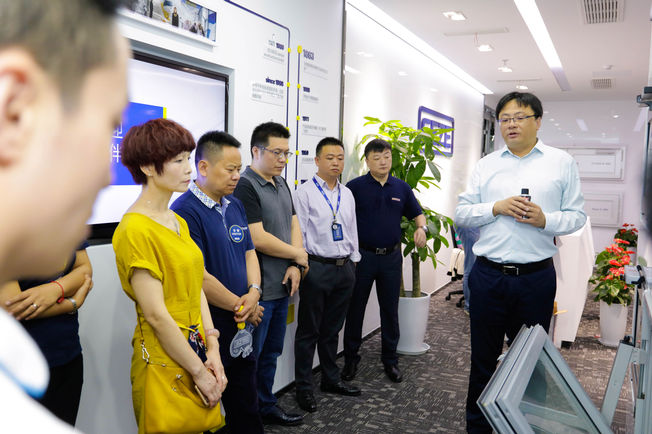 New distribution center in Shanghai. © Tang Wei / GEZE GmbH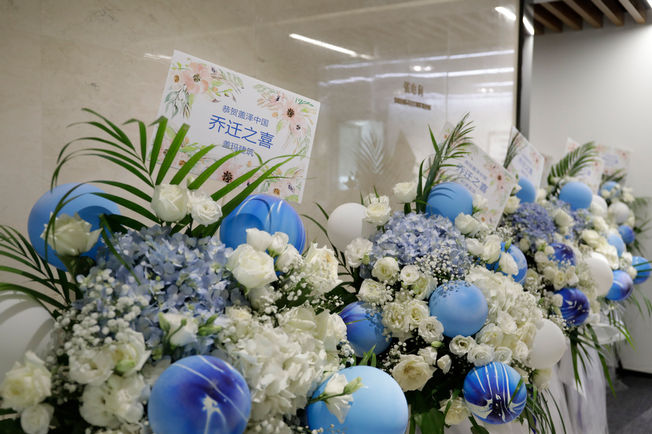 Beautiful Flowers as gift for the ceremony. © Tang Wei / GEZE GmbH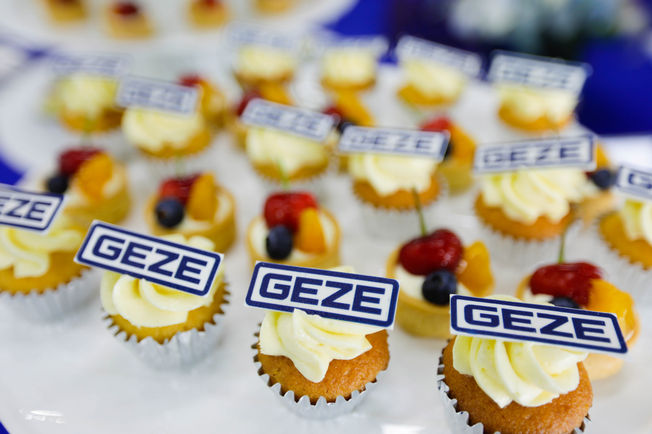 Delicius Cupcakes for the ceremony. © Tang Wei / GEZE GmbH