The run for life – sponsoring with the GEZE Team at the "Ditzinger Lebenslauf 2019"
Sports event, family party and commitment to others. The "Ditzinger Lebenslauf" combines running with collecting money for people suffering from cystic fibrosis. The GEZE team started with one of the largest groups of participants. 106 running enthusiasts from GEZE and their families "ran" 1,715 kilometres to donate 4,500 euros. Everyone experienced how much fun one can have for a good cause, meet away from work and get to know each other even better.
For a good cause: Running and getting to know each other away from work
The GEZE team ran exactly 4,288 euros. It is a matter of honour for the management of the family-owned company to always make the sum nice and round. The spring weather on this first Sunday in April was beautiful as well. Many came with the whole family and joined one of the GEZE groups that ran together again and again throughout the day. The charity running event was also a great opportunity for the colleagues from the GEZE subsidiary in Serbia to get to know their counterparts in this country better.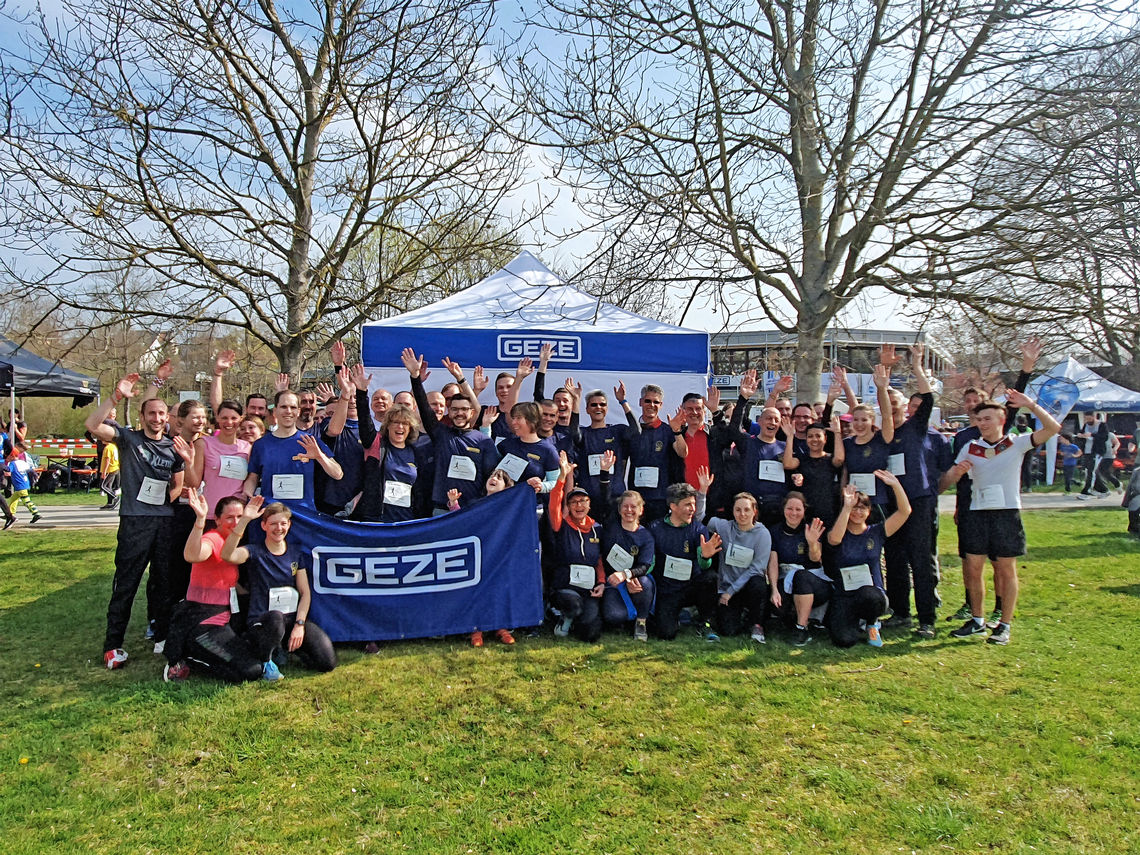 One of the GEZE teams at the "Ditzinger Lebenslauf": Running as you like with the whole family - for donations to improve treatment options for cystic fibrosis patients and thus increase their life expectancy. Photo: GEZE GmbH
It's easy to do an endurance run with pleasant conversations with colleagues from other areas and their families. The nice thing is that you can run both relaxed and more ambitiously - there is something for everyone and nobody runs alone. We love to run all the more because we know that our donation is located well.
Yvonne Sommerer, Product manager
Only the kilometres count
So speed is not a criterion, what is important is the number of kilometres that are literally walked or ran for the lives of the patients. Every single kilometre is converted into a donation. With the total donation sum of the charity run of 63,578 kilometres, run by 4,727 runners, the research and therapy possibilities of the insidious metabolic disease cystic fibrosis will be further developed.
For many years, the "Ditzinger Lebenslauf" has been an integral part of GEZE's social and medical commitment.